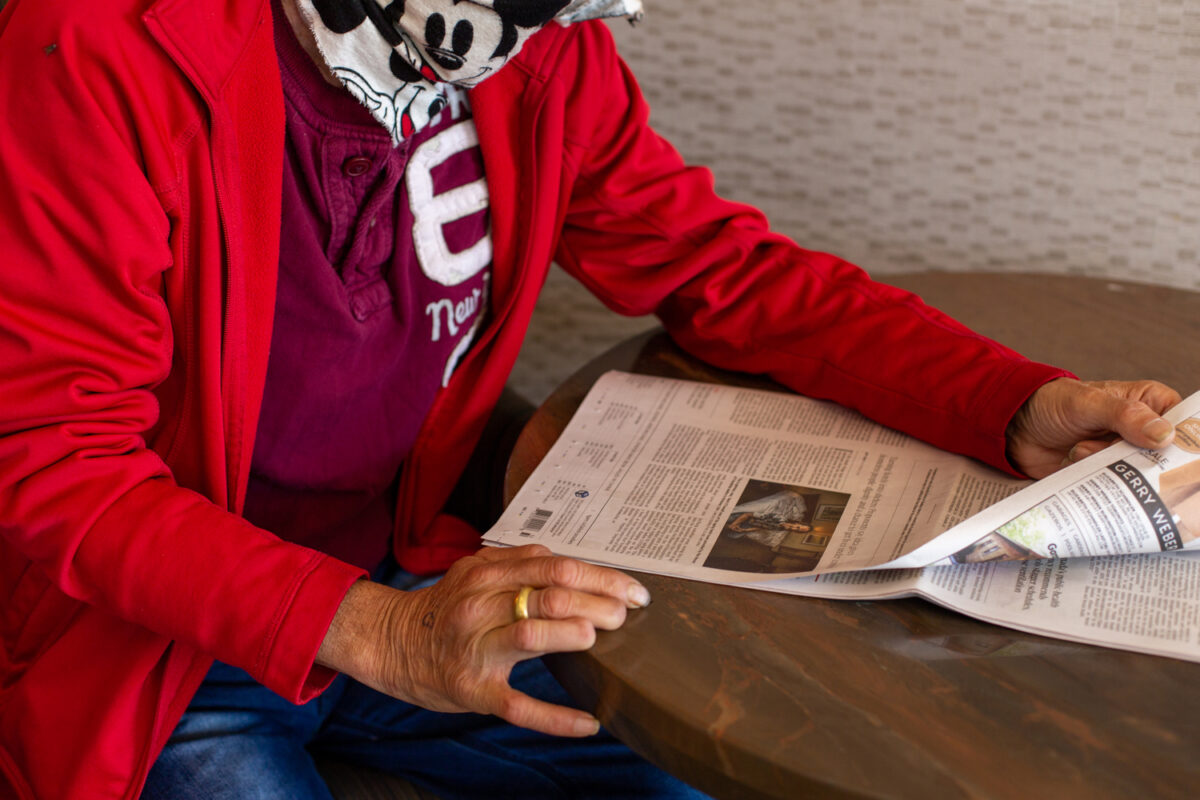 Alan never expected to be homeless. He had his own apartment and was working steady.
Then he learned that his apartment would be torn down, to be replaced by condos. Shortly after this news, Alan found himself out of work.
He could no longer afford an apartment in Kitchener. Everything happened so quickly that he didn't know what to do.
"I was on the street for a week, and then I decided, 'that's enough of that.' There was nowhere to lie down and nowhere to rest. I started to get paranoid."

Alan
He came to the House of Friendship's Emergency Shelter, looking for a place to stay.
While the shelter offered a place of rest, it came with its own set of challenges.
"It was a place to get off the street, but I just didn't like the idea of four or more in a room. It was too cramped, and people would argue and fight with each other."

Alan
Since March, however, Alan has been staying in a hotel, as part of House of Friendship's Shelter program during the COVID-19 pandemic. He shares his room with one other man and is able to stay in the building 24/7 – unlike the previous Shelter program, where hours were limited. Staff support is readily available, as is on-site health care.
It's the vision of ShelterCare come to life, because of the COVID-19 pandemic. And it's making a difference.
"It's so much better here," said Alan. "I can really rest."
When the pandemic was first declared, Alan was worried about what would happen.
He has long struggled with mental health and anxiety, and the uncertainty of living in a space with no room for physical distancing made him nervous.
"I didn't know how we would manage," said Alan. "I'm really thankful we had a place to go."
While at the hotel, Alan has used health care after he injured his wrist, receiving anti-inflammatories to help with the pain. He also talked to the on-site doctor about his anxiety, learning different ways to manage his worries.
"Worry – that's a real killer, you know?"
He has also used other on-site services like help to find permanent housing – something that would have been difficult to do if he had to go to a different location.
"I would have to go on a bus to get help and because I don't have a cell phone, I might have missed getting a place to stay."
Alan is looking forward to moving in to his new apartment, and making a fresh start.
"Once I get my place, and I'm all settled in, I'll be able to look for another job," said Alan. "I can start over."
The impact of ShelterCare means that more men like Alan are able to get a fresh start and begin again. Your support can make ShelterCare a permanent reality in Waterloo Region.