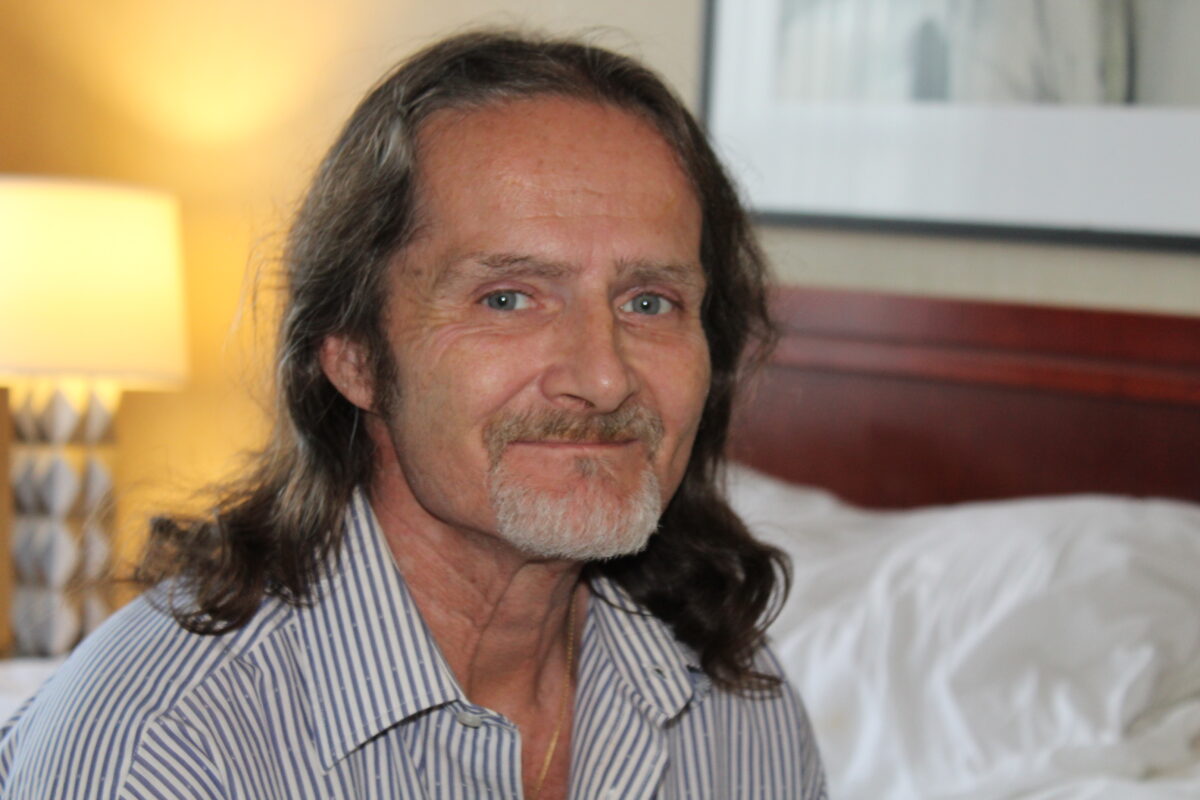 Mark has a long history of struggling with homelessness.
He had made some progress back in 1999, getting support to find housing. He moved to London, and was beginning a new life when tragedy struck.
The 52-year-old was brutally beaten in a home invasion that nearly claimed his life, with brain swelling and bleeding, along with other injuries to his leg. It took him more than a year to be released from hospital.
He's been in pain ever since.
Mark has struggled with pain management, particularly during COVID-19, when his regular nerve-block injections were cancelled. He's also had doctors "cut him off" from pain meds, worrying that he was building up a tolerance. But without treatment, Mark is unable to manage his day-to-day life. He was unable to work, and became homeless once again.
When he stayed at House of Friendship's Emergency Shelter, Mark was often unable to sleep.
"I had post-traumatic stress that was so bad, that every time a door opened or closed, I would be awake."

Mark
Since the COVID-19 pandemic became a reality in Waterloo Region, however, the Emergency Shelter program has moved to a local hotel, where 24/7 staff support is available, including other wraparound supports like health care and other agencies.
"Being here compared to the shelter is so much better," said Mark. "I can sleep at night."
Mark has used the health-care team to get connected to a local physician, and to get a handle on his pain management.
"The doctor here is excellent. She's got a good idea what living with chronic pain is about."

Mark
He also has received antibiotics to help with a leg infection that flares up from time to time, ever since he battled with life-threatening necrotizing fasciitis two years ago.
"I was able to get my medicine quickly, and I can stay cleaner here, with my own shower. It's making a difference."
He's now looking at getting permanent housing so that he can live independently.
In the meantime, he is grateful for the care he is receiving in this early model of ShelterCare.
"I think its going a lot better here than at the Shelter," said Mark. "I am getting much better sleep and it helps me to rebuild each night, ready to begin again."