Ever since a car accident nearly 20 years ago shattered his leg bones and damaged his pelvis, Rick, who is 51, finds it hard to move about, and lives with daily pain.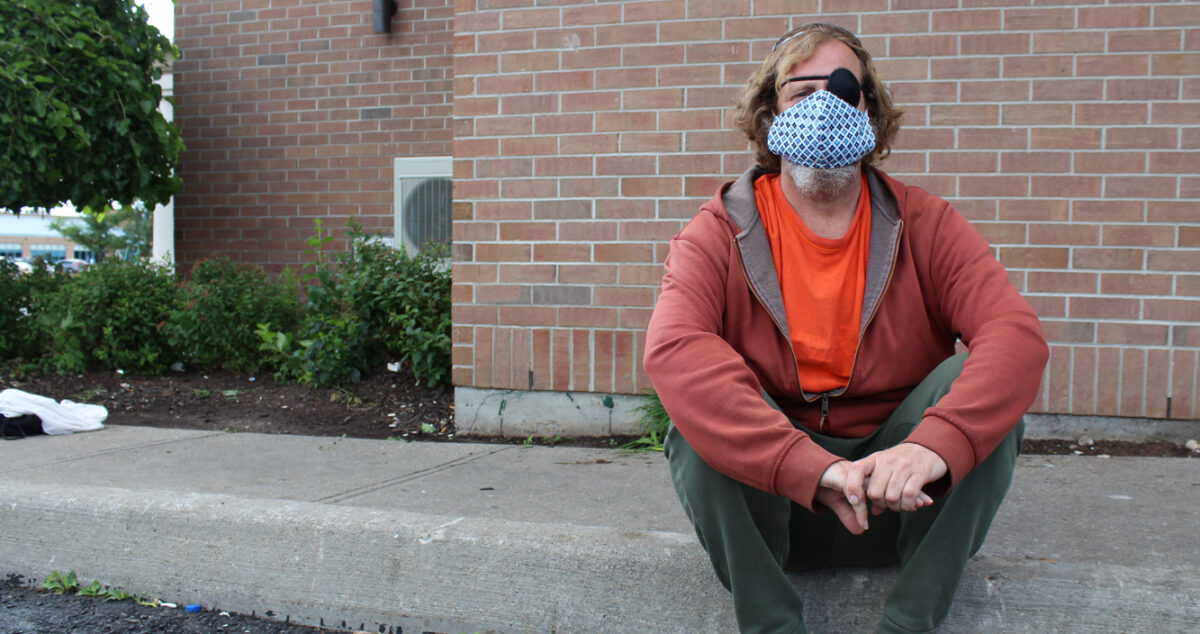 Unable to work, Rick has also been homeless for many years, moving from place to place, trying to survive in a world where he has no home.
It's been different ever since Rick came to House of Friendship's Shelter program last fall. Since then, he's felt less alone.
"One day, I got exhausted, because so many staff were saying 'hi' to me and asking how I was," said Rick. "That was awesome. They are a pretty cool collection of human beings."
Thanks to you, Rick has a place to stay 24/7 to get the rest he needs. He also gets help with his housing search and access to health care on-site because of our ShelterCare model.
Rick knows what it was like before – with Shelter participants having to leave during the day.
"It just takes so much energy. You have to think about where you can go and lay low for the day, and always being shuffled along by people. If it's extremely hot or cold out, you can't sit outside."

Rick, ShelterCare participant
With his limited mobility, Rick also finds it hard to travel to appointments. He has to plan ahead, and only make one visit per day – anything more is too much.
By having services come to the Shelter, Rick can do things like apply for disability payments and search for an apartment.
Rick was also thankful to be staying in the Shelter when he had to receive emergency eye surgery after his retina detached. The surgery was a success, but Rick wouldn't have been able to follow his surgeon's post-care instructions without ShelterCare.
"People get discharged, and are told to stay inside and rest. If you are homeless, you can't. We need a place to be during the day when we are sick."

Rick, ShelterCare participant