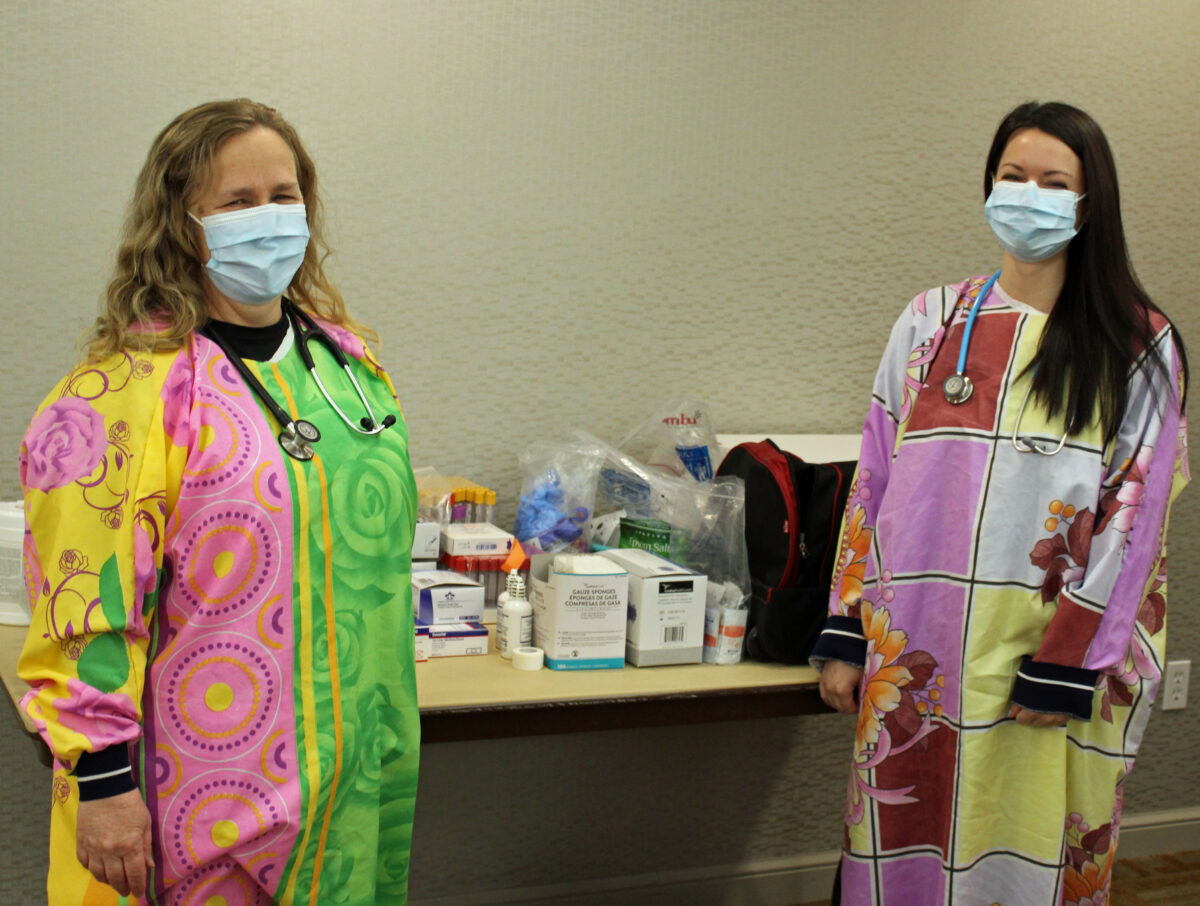 Soon after House of Friendship's Men's Shelter moved to a local hotel, Shelter Supervisor Sheridan Parker noticed something amazing.
"I could see the guys who had been staying here at the hotel, and how well rested and healthy they looked, compared to new men arriving a few weeks later. It was incredible."
The COVID-19 pandemic brought emergency shelter and health care together under one roof very quickly. It was our vision of ShelterCare brought to life, almost overnight.
A health care clinic was set up, along with a COVID-19 screening floor and daily rounds that allowed the health-care team to keep on top of medical concerns.
Bringing together the health-care team along with 24/7 support from Shelter staff created a safe place for the men.
Gayle, a nurse practitioner who helped staff this clinic, said that having healthcare on site provided a level of trust that allowed men to take big steps to improve their health.
"We have people trying to get their life in order here," said Gayle. Her team has been able to help some men reduce their alcohol use, a little bit at a time. With help, another man has chosen to stop using crystal meth.
"It's a perfect environment to quit crystal meth. It's a miserable detox, but it's not going to be dangerous," said Gayle. "The things you need – a warm bed, a warm bath, lots of self-care – are available here."
"Since we've opened, we haven't had anybody go to hospital for their mental health," said Gayle. "They've been able to manage, because
they know they have the support they need."
Gayle added that the majority of the men staying at the hotel are now ready to live on their own, if housing becomes available.
"There's something about this model that's really working." We just can't go back to the old way.