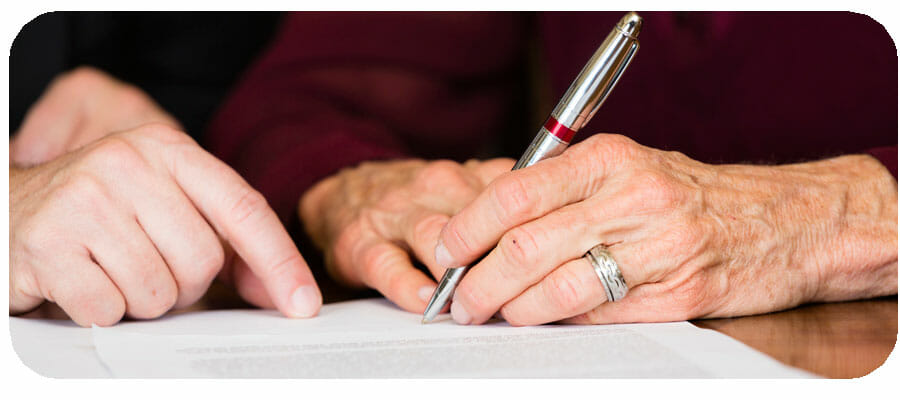 To make your experience as easy and straightforward as possible, we've compiled the most important information you might need to leave a gift in your Will to the House of Friendship. You will find our legal name, charitable registration number, address, and suggested codicil wording.
Our legal name is: House of Friendship
Our charitable registration number is: 10749-3892-RR0001
Address: 51 Charles St. E., Kitchener, ON, N2G 2P3
A codicil is legal language which can be used to include House of Friendship in your estate plans. It can be added to a new or existing Will, and it helps describe the type of gift you'd like to make.
Residual Gift
This is a percentage of everything you own, minus any debts. Another way to think of a residual gift is to think of your estate like a pie, with slices going to your family and loved ones, a slice for any monies you owe, and another slice to your charities of choice. If you're ready to make a commitment to walking with those in need in our community, but you're uncertain about your future financial needs, a residual gift will enable your estate to meet all of your wishes.
The codicil language below could be used to indicate what percentage of your estate would be left to House of Friendship once you have provided for your loved ones.
Sample codicil: "I give to House of Friendship [insert value] per cent of the rest, residue and remainder of my estate for its general purposes."
Fixed Amount Gift
You can designate a fixed amount of money to be given to House of Friendship. This language confirms a specific dollar amount that you would leave to support your community in your Will.
Sample codicil: "I give to House of Friendship the sum of $______ to be used for its general purposes."
Other Planned Giving
A gift in your Will is not the only way to remember those in need in our community in your estate plans. There are other options available to you. We recommend you work with your professional advisors to choose what makes the most sense for you, your loved ones, your estate and tax planning.

Need More Information? We'd Love to Hear From You!
For more information on how to make a gift in your Will, please fill out the information request form below to connect with Joanne Adair, our Development Manager.