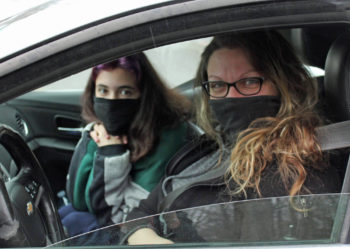 The entire community comes together to help our neighbours in need through House of Friendship's Christmas Food program.
The Christmas Food program is a collaborative project that helps people living on a low income in Waterloo Region connect with supports to celebrate during the Christmas season. More than 4,600 families are supported with a frozen turkey and gift card to allow them to share a special holiday meal with their loved ones.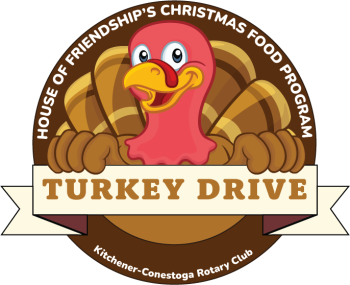 This program is made possible thanks to the generous funding from the Rotary Club of Kitchener Conestoga's annual Turkey Drive, other donations, and over 500 volunteers.
To learn more about our Christmas Food program, please visit www.christmassupport.ca Looking for volunteer opportunities? Visit our volunteer page.
Delivery shifts are now open! Sign up here. We ask that all volunteers interested in signing up for this shift ensure that their delivery partner has filled out a volunteer application and that they both sign up for the same shift on their profiles. All volunteer drivers require a partner above the age of 15 years old to join them on their delivery route(s). Those under 15 years of age are welcome in the vehicle, however, are not technically considered volunteers and do not qualify as your delivery partner.