Donations for our
Shelter Program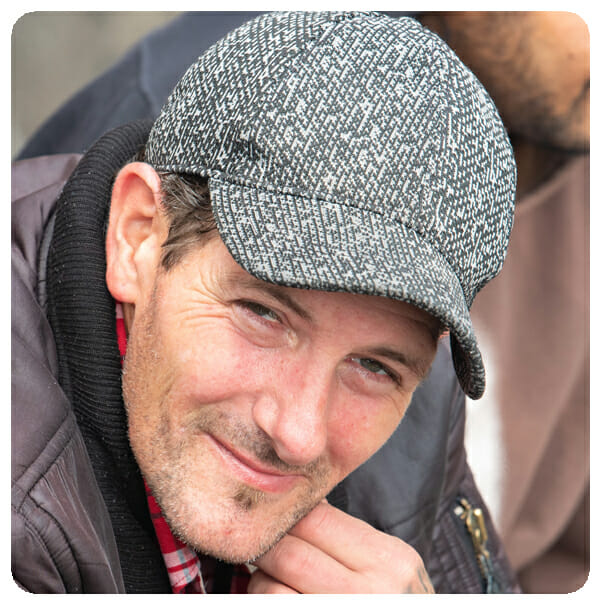 We are so grateful for your compassion and support in serving those in need. 
Please note: We are accepting donations by appointment only on Tuesday and Thursday 1pm – 3pm at 190 Weber St. North
Our Participant Experience Specialist is looking for donations of much-needed items to help support onsite programming designed to build connection and community amongst ShelterCare participants, on their journey to recover from homelessness.
Our Holiday Wish List includes items like:
Gift cards for participants for when they get housing (

$50 for WalMart, Food Basics, Dollarama and Tim Hortons)

Art canvases and supplies (brushes, markers, card stock, paint markers, clay, etc.)
Board and card games (

cribbage, deck of cards, monopoly, scrabble)

Lawn games (Pickle ball net and rackets)
Acoustic guitars, guitar strings and other instruments (eg., small drums, tambourine, xylophone etc.)
WINTER GEAR:
Men's Winter Jackets (all sizes)
Gloves/Mitts
Toques/Hats/Balaclavas
Warm base layers (ex: long johns)
Hand/Toe Warmers
Winter Boots (size 9-13)
First Aid Supplies
In addition, we are currently in need of the following basic items for men in our program:
NEW small, medium, and large boxer briefs or boxers
Men's Belts (size 28-38)
Men's socks
Small and medium sized pants, shorts, t-shirts, regular shirts
Water bottles
Toothpaste
Razors & Shaving cream
Nail clippers
Hygiene products (shampoo, body wash). Products need to be a minimum of 300mL.
To book a donation for our Shelter Program, please email sheltercaredonations@houseoffriendship.org or call us at 519-742-8327 x 364.
Thank you for caring for men experiencing homelessness by providing some of these essential items for their comfort.
Food Donations
more
We can only accept food donations prepared and stored in Public Health Inspected kitchens. We will take leftovers for events as long as they are prepared in an Inspected Kitchen. We would like if they called ahead as we have limited cooler space.
Right now, we need the following items in particular:
We are looking for special items for our Christmas day: Chocolates, snack foods, juice boxes, ham, pies, baked goods.
individual peanut butter and jam
individual pancake syrup
individually packaged snacks
juice boxes and canned pop
Ensure or other meal replacement beverages
Other items may be accepted – please call to confirm.
To find out if your donation is needed and to make an appointment to arrange a drop-off, please call: 519-742-8327 x 334. Food donations can only be accepted between 10 am and 5:00 pm., Monday through Sunday, by appointment only.
To make a financial donation to our Emergency Shelter visit: https://www.houseoffriendship.org/donate/donate-online
Donations for our Supportive Housing program
more
Our Supportive Housing program has started providing food hampers and weekly community meals for tenants to offset the increasing cost of living and food. The gift cards donated will be used to bridge the gap and offset food insecurity experienced by tenants.
We are currently looking for the following:
Donations of grocery gift cards – used to purchase items for on-site food pantry program
Walmart gift cards
Winter jackets and gloves
Please contact Kaitlynn Kent at kaitlynnk@houseoffriendship.org or call (226)-338-4588 to arrange a drop-off for your donation. 9-5 pm Monday-Friday, flexible arrangements can be made on weekends. 50 Eby St. S or 75 Charles St. E.
Emergency Food Hampers
more
Our Emergency Food Hamper program is currently accepting donations of:
All food items, except homemade prepared food.
Diapers, sizes 4, 5 and 6
Baby formula stage 1 (0-12 months old)
For more information, or to arrange a drop-off time, please call 519-742-0662 x 0. Open Monday-Friday 8:30am-4:00pm. 807 Guelph Street Kitchener.
Donations for Residential Treatment Programs
more
Our Men's Residential Addiction Treatment Program is currently looking for…
Art and craft supplies such as paint, crafting paper, and clay
Road hockey goalie equipment
Donations for this program can be dropped off Monday – Friday between 9am – 3pm at 562 Concession Rd, Cambridge. Ring the buzzer at the front door.
Contact Valerie at 519-742-8327 X 234
Our Women's Residential Addiction Treatment Program is currently looking for…
Slippers and slide-on shoes with bottom tread/grip – various sizes
Donations for this program can be dropped off Monday – Friday between 1pm – 6pm at 71 Ann St, Kitchener. Ring the buzzer at the front door.
Contact Cheryl at 519-742-8327 X 235