Donations for our
Shelter Program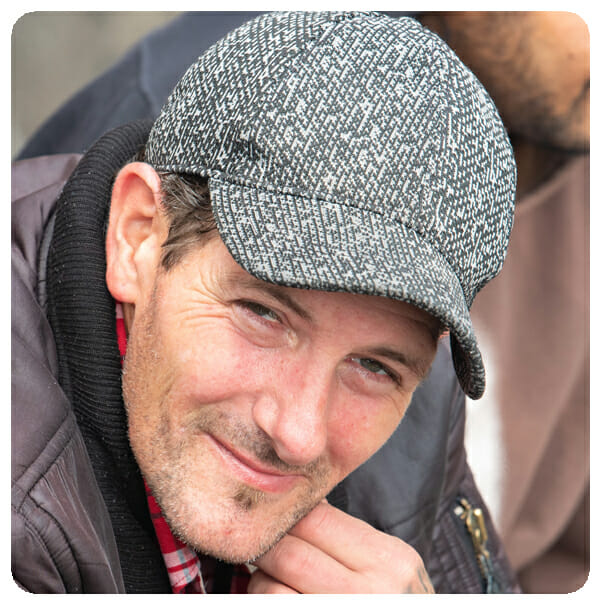 We are so grateful for your compassion and support in serving those in need. 
Please note: We are accepting donations by appointment only on Tuesday and Thursday 1pm – 3pm
To book a donation for our Shelter Program, please email sheltercaredonations@houseoffriendship.org or call us at 519-742-8327 x 370.
We are currently in need of the following items for men in our program:
NEW small, medium, and large boxer briefs or boxers.
Hygiene products (shampoo, body wash). Products need to be a minimum of 300mL.
Small and medium sized pants, shorts, t-shirts, regular shirts
Acoustic guitars and other instruments (eg., small drums, tambourine, xylophone etc.)
Thank you for caring for men experiencing homelessness by providing some of these essential items for their comfort.
Food Donations
We can receive food donations prepared and stored in commercial kitchens, as well as certain other non-expired, unopened food items.
Right now, we need the following items in particular:
juice boxes and canned pop
individual peanut butter and jam
individual pancake syrup
individually packaged snacks
Ensure or other meal replacement beverages
other items may be accepted – please call to confirm.
To find out if your donation is needed and to make an appointment to arrange a drop-off, please call: 519-742-8327 x 334. Food donations can only be accepted between 10 am and 4:30 pm., Monday through Sunday, by appointment.
To make a financial donation to our Emergency Shelter visit: https://www.houseoffriendship.org/donate/donate-online
Donations for our Supportive Housing program
We are currently looking for the following:
Donations of grocery
Walmart gift cards
Please contact Kaitlynn Kent (kaitlynnk@houseoffriendship.org) to arrange a drop-off for your donation.
Emergency Food Hampers
Our Emergency Food Hamper program is currently accepting donations of:
Diapers, sizes 4, 5 and 6
Baby formula stage 1 (0-12 months old)
For more information, or to arrange a drop-off time, please call 519-742-0662 x 0.
Donations for our Children's Garden Program
We are currently looking for the following:
Gift cards (for stores that carry gardening tools and items such as Canadian Tire, Walmart, Home Depot, Lowes, Peavey Mart etc.)
14 hand spades
5 garden trimmers/clippers/pruners
60-80 pairs of children's gardening gloves
3 full size spades
2 rakes
2 hoes
3 hand cultivators (large or small)
Tool caddy
Wheelbarrow
Kitchen items (e.g., dishes, equipment, etc.)
Waterloo donations of garden tools or gift cards can be dropped off to Maggie Cahill at the Sunnydale Community Centre – 508H Sunnydale Pl, Waterloo. Please call Maggie at 519-404-6458 to make a drop off appointment.
Kitchener donations of garden tools or gift cards can be dropped off to Alissa Sauder at the Courtland-Shelley Community Centre – 1052 Courtland Ave E, Kitchener. Please call Alissa at 519-404-8374 to make a drop off appointment.
Donations for Men's Residential Expressive Arts & Recreation Groups
Our Residential Addiction Treatment Program is looking for any arts & craft supplies for our Expressive Arts and Recreation Groups. We like to do everything from colouring, painting, tie-dying, plastering, wood working and more.
Example supplies:
Gluesticks
Pencil Crayons
Markers
Canvas
Acrylic Paint
Paint brushes
Paracord Bracelet Making Kits
White clothes for Tie-Dying (socks, t-shirt, hand towels)
Roll of brown/white paper (4ft)
Air dry clay
Plaster & Gauze
Swim shorts assortment of sizes -2 of each (size S/M/L/XL)
Donations for this program can be dropped off between 9am – 3pm at the 562 Concession Rd main doors.