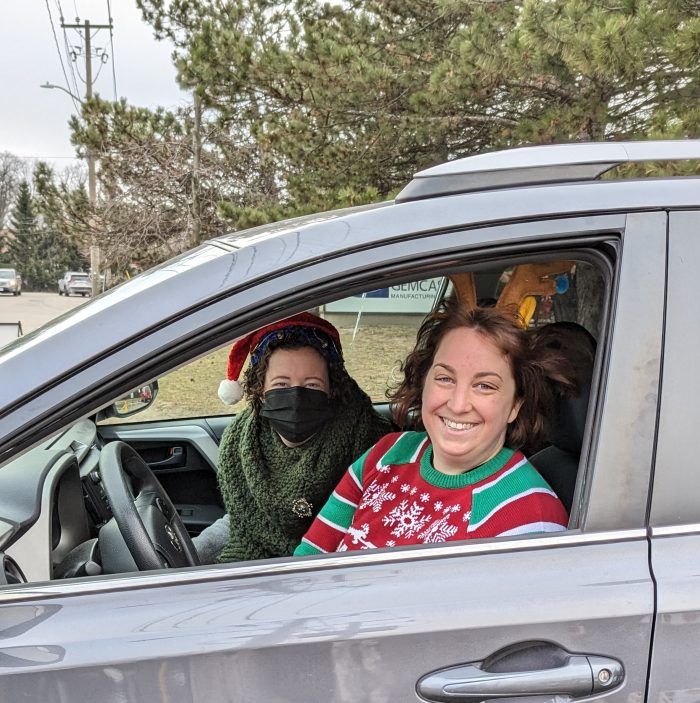 With the holiday season well underway, so is the Christmas Food Program. Hundreds of volunteers participated in the delivery blitz last week, ensuring gift cards, turkeys, hams, and halal chickens were delivered to low-income families in Kitchener and Waterloo. The dedication of more than 600 volunteers ensures that over 4,000 families will have a holiday meal to share with their loved ones this Christmas.
Everyone was in high spirits despite the freezing weather and heavy snowfall. They tackled their assigned duties diligently and with care, joking and laughing as they worked – turkey hats and all. 
It's challenging but rewarding work. Some volunteers have contributed for years, taking time off work to help with the Christmas Food Program. Others have just begun but said they would definitely be back next year.  
 
Melodie Mensch, past president of the Kitchener-Conestoga Rotary Club, said she looks forward to volunteering with the deliveries every year. "It's nice to see the volunteers and people and get involved on a grassroots level."  
It's always awe-inspiring to witness the amount of time and effort that is put into the Christmas Food Program, and just how much kindness House of Friendship volunteers show towards our neighbours.
We truly could not do this without you – thank you for your compassion!