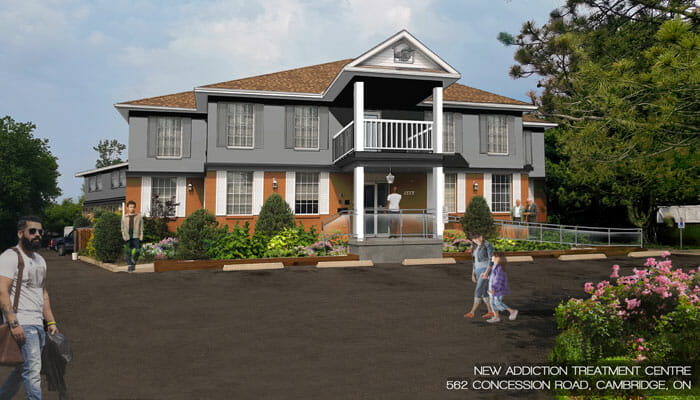 Media Release – May 2, 2019
House of Friendship leadership says despite a serious fire at the construction site of the new addiction treatment centre located on Concession Road in Cambridge, the project is moving ahead as planned.
"We are incredibly grateful for the outpouring of support we have already received from this amazing community," said John Neufeld, Executive Director of House of Friendship. "We know that our addiction treatment centre is a welcome and needed health-care service for Waterloo Region, and we will continue to see this facility through to completion."
The fire happened in the early hours of May 1 and is currently under investigation. No one was injured; however it did cause extensive damage.
While there is insurance on the property, Neufeld says it may take some time to sort things out, as the fire is still under investigation. Meantime, he says, the service is too important to stall. In addition to men's residential treatment, this facility will offer day treatment for men and women, as well as individual and family counselling.
"We are already hearing from community partners, individuals and businesses who want to make contributions to the project in the aftermath of this fire, and we are eternally grateful for that barn-raising attitude that the Waterloo region is known for," says Neufeld. "It's what sets us apart from other communities. We are determined to get this done as soon as possible."
House of Friendship officials say it is too early to put a new timeline in place for completing the addiction treatment centre. It was originally scheduled to be open in July, but Neufeld says it would be premature to give a date at this point.
Anyone who is interested in supporting the project with a donation can do so online at www.houseoffriendship.org or by calling House of Friendship at 519-742-8327.  House of Friendship is grateful for continued donations to help with the outstanding costs of this project.
Media inquiries:
Gail Martin, Marketing and Communications Specialist, 519-742-8327 x 132
John Neufeld, Executive Director, 519-742-8327 x 123